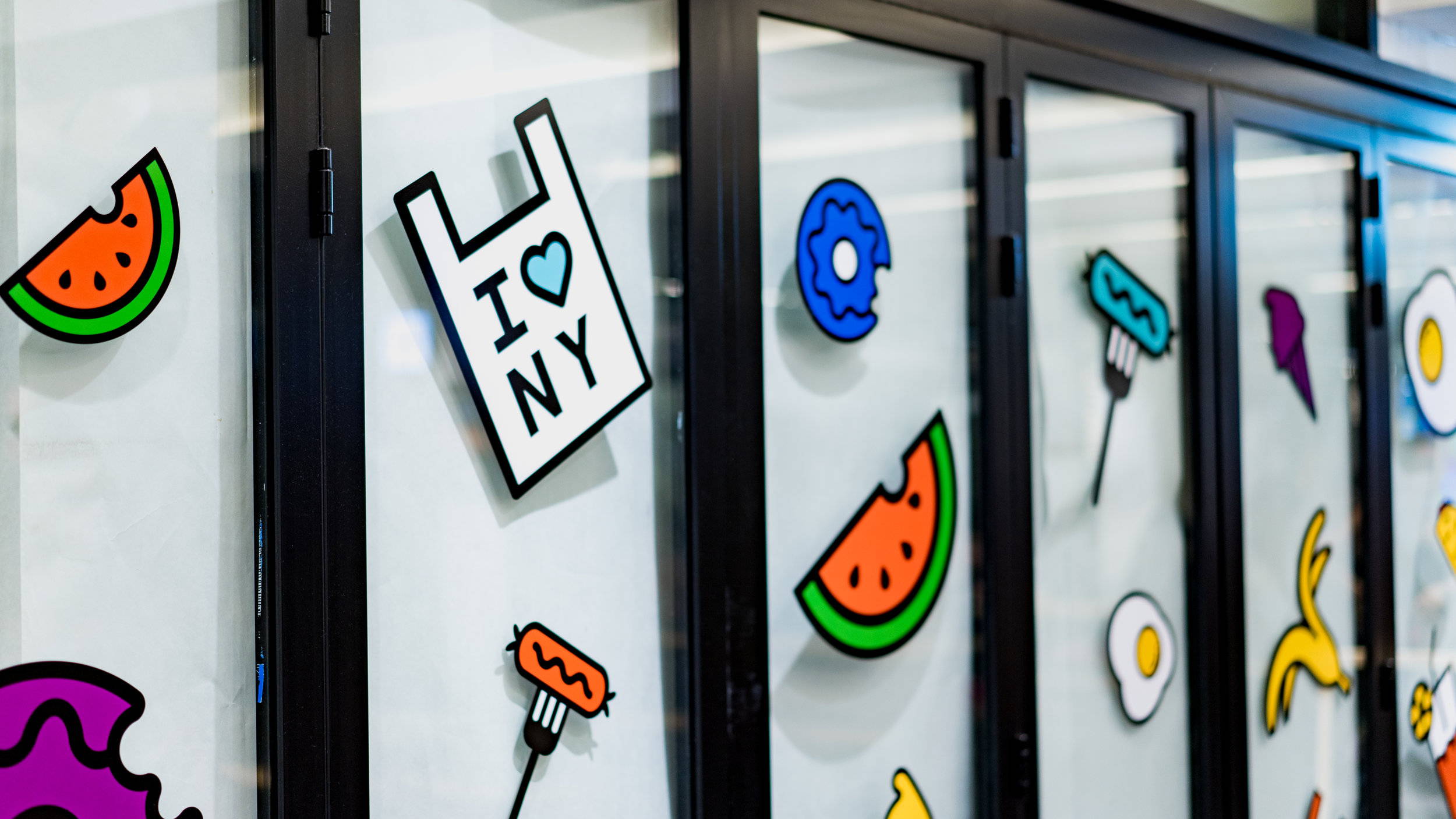 A growing trend in businesses, offices and even in homes is the use of wall stickers.
For businesses, they're a great way to advertise sales and other important information to customers. A custom wall sticker is just one of many kinds of wall stickers and decals suited for adding some life to your business!
They have changed the way we look at walls in previous years and have transformed the wall design industry. They are also known as vinyl wall decals, wall applications, decals stickers or wall vinyl. Wall stickers are just vinyl stickers that are attached to the wall or a smooth surface for decoration or informational intent.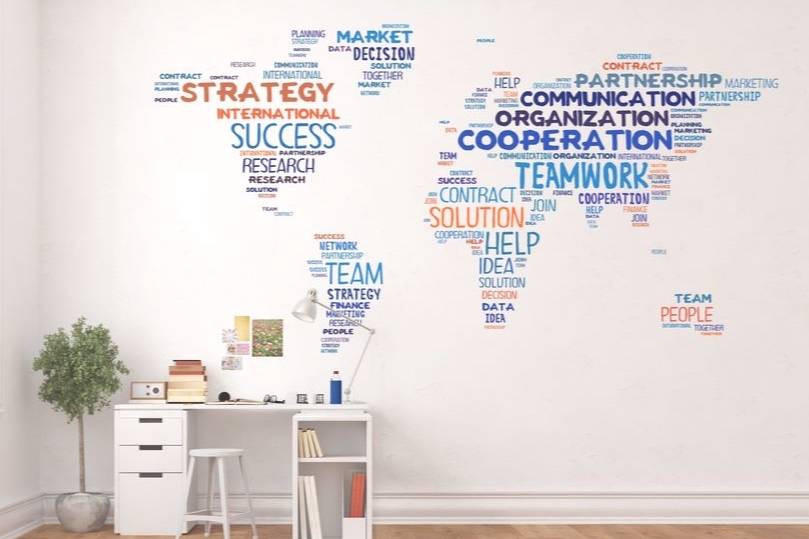 General Types of Wall Stickers
There are multiple types of custom wall decals that you could choose next time you are looking to decorate your walls. Vinyl custom wall stickers are made from the same kind of material that is used to make billboards and other types of signage.
Given that custom wall decals are known to be long-lasting when used outdoors, when used for interior wall décor they can last up to 5 years without needing replacement or upkeep.
Murals are another type of wall sticker that, as you could probably guess, cover the entire wall. Murals are designed to cover an entire wall and do not require any particular paste or substance to hold them to the surfaces. It is a large sticker that peels off with ease. These wall stickers can be printed in two ways: They can be printed in a clear vinyl sticker or on white background canvas texture sticker. Printed graphic wall stickers and decals are reusable and removable.
One type of wall sticker or wall decal is the stickers that are used for borders. These may be placed on the edge of wallpaper to frame artwork. Most often these types of stickers are of a contrasting design from the wallpaper.
Other types of wall stickers are removable wall stickers and stickers made from stencil designs. Murals are another kind that have greater detail.

Wall decals, sometimes referred to as wallies, are a type of home decor that may be used in various rooms of the house. This type of wall art is typically made from vinyl. The user can peel the backing to reveal an adhesive that will adhere to walls easily. Many of these wall stickers are hand washable as well.
Wall stickers are not only limited to groups of small cut out designs. Larger displays known as wall mural art are wall stickers meant to cover an expansive area of wall. These typically come cut into two, three, or more sheets. Most of these are easy to apply and generally will not damage walls.
Other types of wall stickers can be reusable. This means they can easily be removed from a wall and re-applied to another surface without losing any of their adhesive properties. Some of the stickers or decals are done in art deco designs. Nature designs such as blossoms and trees or bamboo and leaves are some of the designs that may be found and add some atmosphere to your business or workspace.
Some types of wall decor stickers have sayings or words imprinted on a background design. These are sometimes referred to as expression decals. Some of these stickers can be customized with personal sayings or any message desired.
Removable alphabet wall stickers are a type of wall graphic that is great in the office, as they can be reused and arranged in a lot of different ways to promote specials, sales, or share a message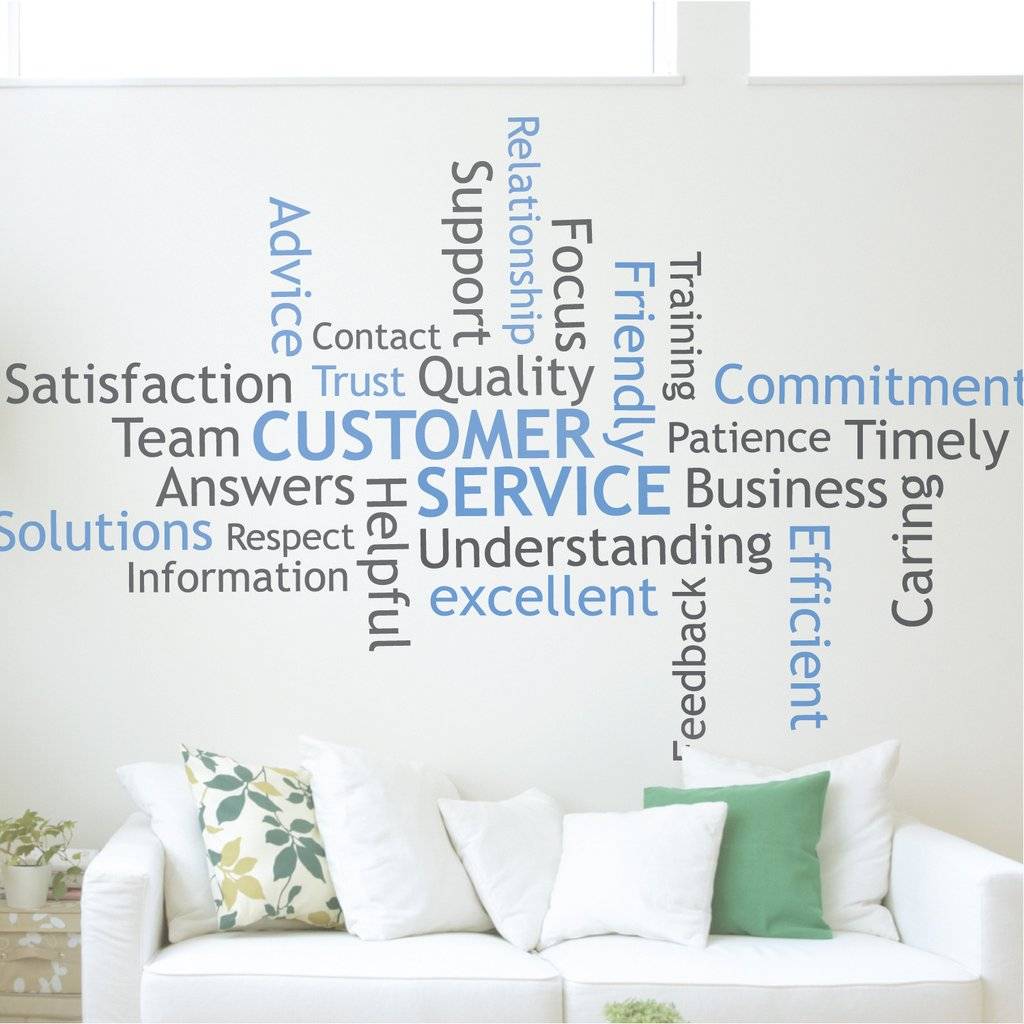 Specific Types of Wall Decals
Black or White Decals
These are probably the most common decals used in office spaces. They range in size, from very small to covering a complete wall, window or door.
Solid Colored Vinyl Decals
Although a bit less common than black or white, these are still very common, especially for retail and restaurant spaces.
Specialty Colored Decals
These decals are where your imagination can run wild. They can be printed in metallics, including metallic gold, silver, gold chrome, silver chrome, rose gold and more. These are often used in contemporary office spaces, spas and medical practices.
Print & Cut Decals
Print and cut decals are a simple solution when you want to share decals with the public. They commonly are printed in sheets and can then be peeled off and applied to virtually any surface.

Frosted Vinyl Decals

Many businesses are using frosted vinyl to promote their brand while also providing privacy for offices, conference rooms, treatment spaces and more while not losing ambient light throughout the work spaces.

And, even better for you, any and all of these types of wall decals can be combined for a very striking effect. As an example, you might use a large frosted glass decal to cover the door or wall glass bordering a conference room, but also apply small color versions of your logo. The color REALLY stands out against the frosted background.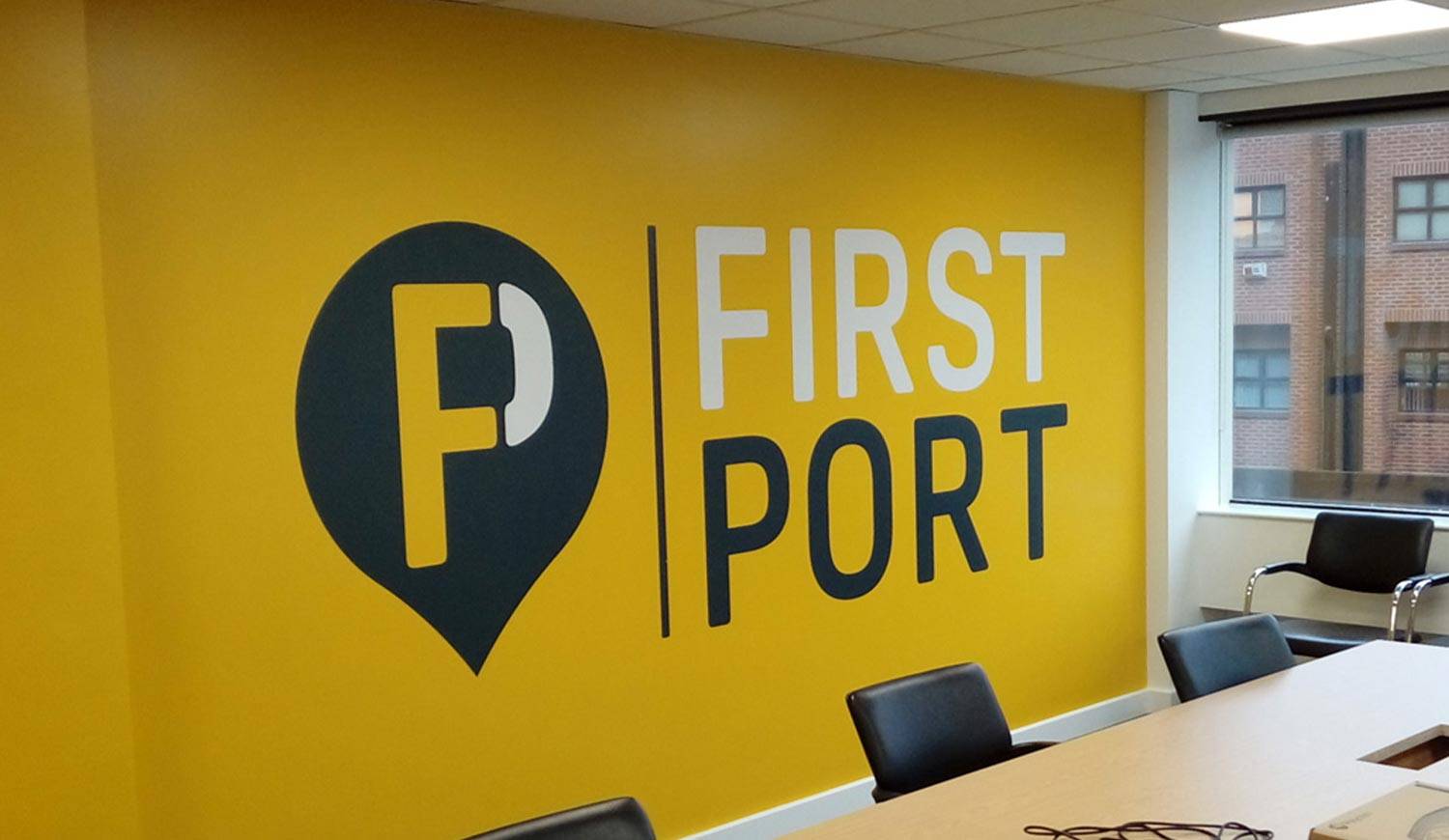 Branditt is available for all of your commercial wall sticker needs, from simple to complex. Let's talk about how to use wall decals to bring more life to your work spaces.
Can I Install Wall Stickers on Newly Painted Walls?
Yes, you can! Simply allow at least 30 days on newly painted surfaces. It should be completely superdry, or bubbles can occur if the paint is still out-gassing. Also make sure all drywall painted or re-painted surfaces have been primed in order to avoid unwanted adhesive remains and paint peeling upon removal.
Another reason why wall decals from Branditt are a great option for your business is because they're wall friendly. The adhesive used on wall decals, such as logo wall decals or vinyl wall graphics, is strong enough to ensure they will stick well, but can be easily removed without causing any damage to the wall or leaving behind any glue residue. That makes wall decals a great option for both long-term and short-term use. You can use them to advertise a sale and remove them without fear of damaging your walls when the sale is over.
Professional Wall Stickers

Whether you're using amazing wall decals, mural stickers, vinyl logos, or vinyl wall lettering for your business, you're sure to end up with a professional looking result. We use high quality materials and technology to ensure precise cuts, accurate colors and a pristine finish.

We can apply your logo to wall vinyl in order to increase your brand presence inside your business. Picture this: you have a large empty, white wall behind your reception desk or cash register. Do you know what can be done with that wall space? Adding a logo wall sticker would add some extra professionalism to your business while increasing your visibility.
Selecting Your Stickers
To successfully install interior wall graphics, you need to use the right vinyl. There are two features most interior wall installations require. For most wall décor graphics, you'll need a vinyl with a matte finish and a removable adhesive.
The matte finish is important because interior lighting can produce hot spots of glare on traditional glossy vinyl surfaces obscuring the text or graphic. You'll also want removable adhesive, so that you can reposition or remove the wall stickers when you feel like it's time to move on.
Now, if you're installing the graphics on the outside of your business, then a glossy finish can sometimes be a nice touch in a lightly shaded area! However, in areas that are exposed to the sun, matte is still the best option in most cases. The adhesive doesn't necessarily have to be removable if you have the graphics outside as a form of decoration for your business, much like signage. Removable adhesive is still highly recommended.
Most of our clients opt to have us do the installation for the best possible outcome, however.
Wall Stickers Are A Great Option for Your Business!
Wall stickers and decals are a quick and easy way to decorate your business without damaging your walls with hooks or paint. Asides from walls, they can be placed to any smooth, not-porous surface; including windows, doors, mirrors, furniture, laptops, etc. It's the perfect temporary decoration that won't break your bank account.